– Statue News: First 4 Figures – Mugen (Samurai Champloo) –
First 4 Figures presenta la nuova Samurai Champloo – Mugen statue. Il prezzo e' di 450 USD mentre l'uscita e' prevista per la meta' del 2018.
Samurai Champloo follows the story of Mugen, a sassy and freedom loving vagrant swordsman; Jin, a composed and calm rōnin; and Fuu, a girl who asks the two of them to accompany her on her quest to find the samurai who smells of sunflowers.
Mugen is almost characterized as something of an antihero. He is offensive, lewd, obscene, vain, temperamental and unhinged. He tends to pick petty fights, but loves the idea of fighting.
Mugen will take on any and all challengers since he's an extremely competitive person. Along with his rivalry with Jin, Mugen is prone to gambling and taking on anyone else he deems strong enough. Mugen is a sore loser who will go to great lengths to redeem himself from defeat.
In regards to authority, Mugen absolutely despises it. He also states that he would rather die fighting than be on his knees pleading for mercy.
Even with all of his faults, Mugen is capable for accepting people as comrades even if it's begrudgingly.
Samurai Champloo – Mugen Statue EXCLUSIVE edition comes with the following:-
Samurai Champloo – Mugen statue
Highly detailed base capturing an action scene on the rooftops from the Edo-period
Two Interchangebale headsculpts (Normal and Intense expression)
FIVE Diecast Arrows (All interactable with the base)
FIVE Diecast Swords (Four are interactable with the base. One attached to Mugen's hand)
Authentication Card
BONUS – Day One Edition Signature Card
Purchasing the Samurai Champloo – Mugen Statue EXCLUSIVE edition at anytime during Day One after the launch starts (24 hours) will entitle you to the following extra free bonuses.
An additional Signature Card signed by Alex Davis.
A Day One edition Hologram Sticker.
Plus extra F4F Reward Points.
Limited Edition number will be set after 2 weeks (29th August 2017).
This is the first statue in First 4 Figures' Samurai Champloo Statue line. The lowest numbers will be available to those who pre-order earliest, so don't delay if you wish to have the best chances of securing a low number!
*Prototype shown, final product may be slightly different. Product details can subject to change without further notice.
Subject to final approval.
Product Size:
Height – 24 inches (61cm)
Width – 16 inches (41cm)
Depth – 14 inches (36cm)
Weight: 4.59KG
Estimated Release Date: Q2 2018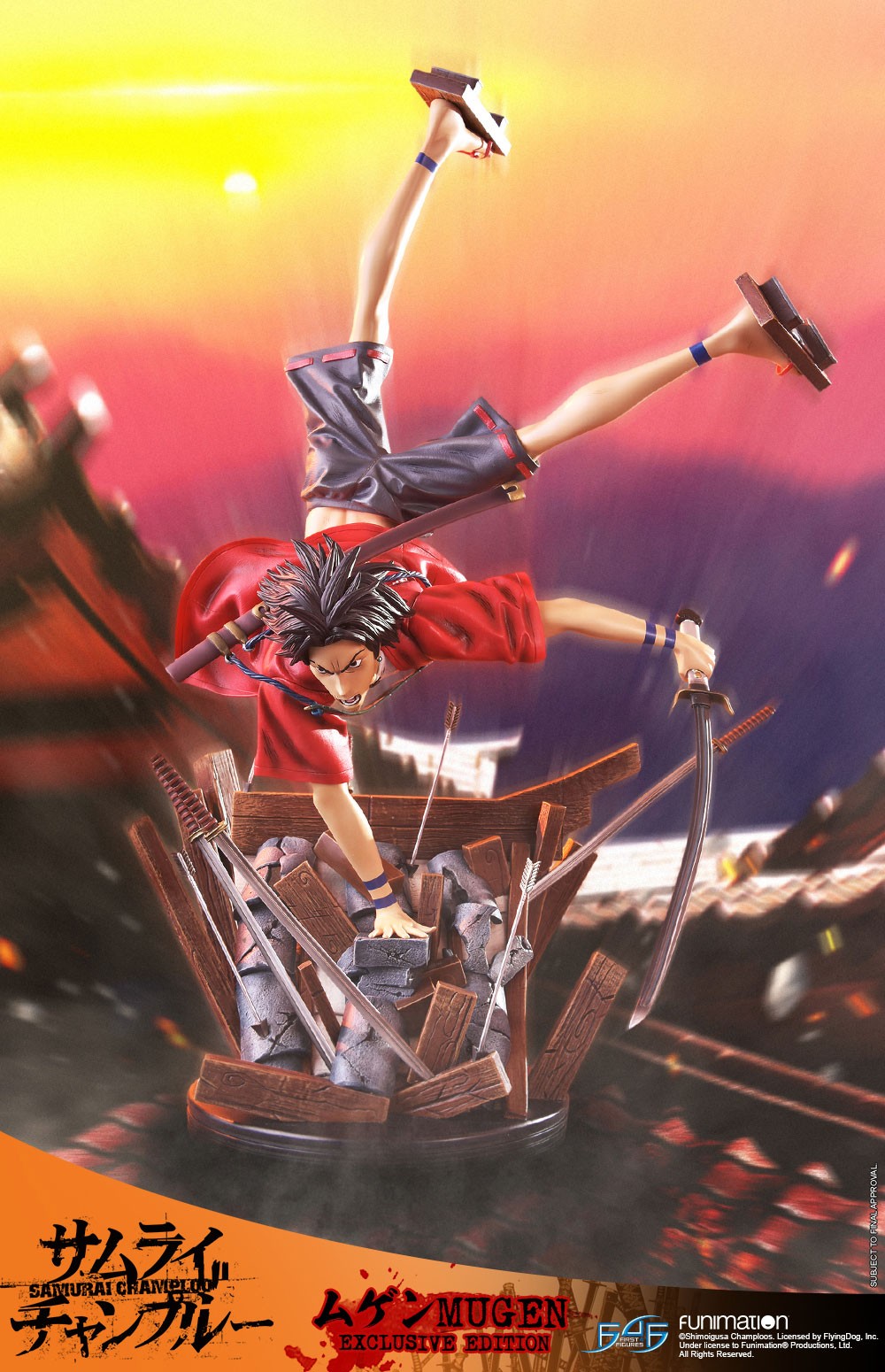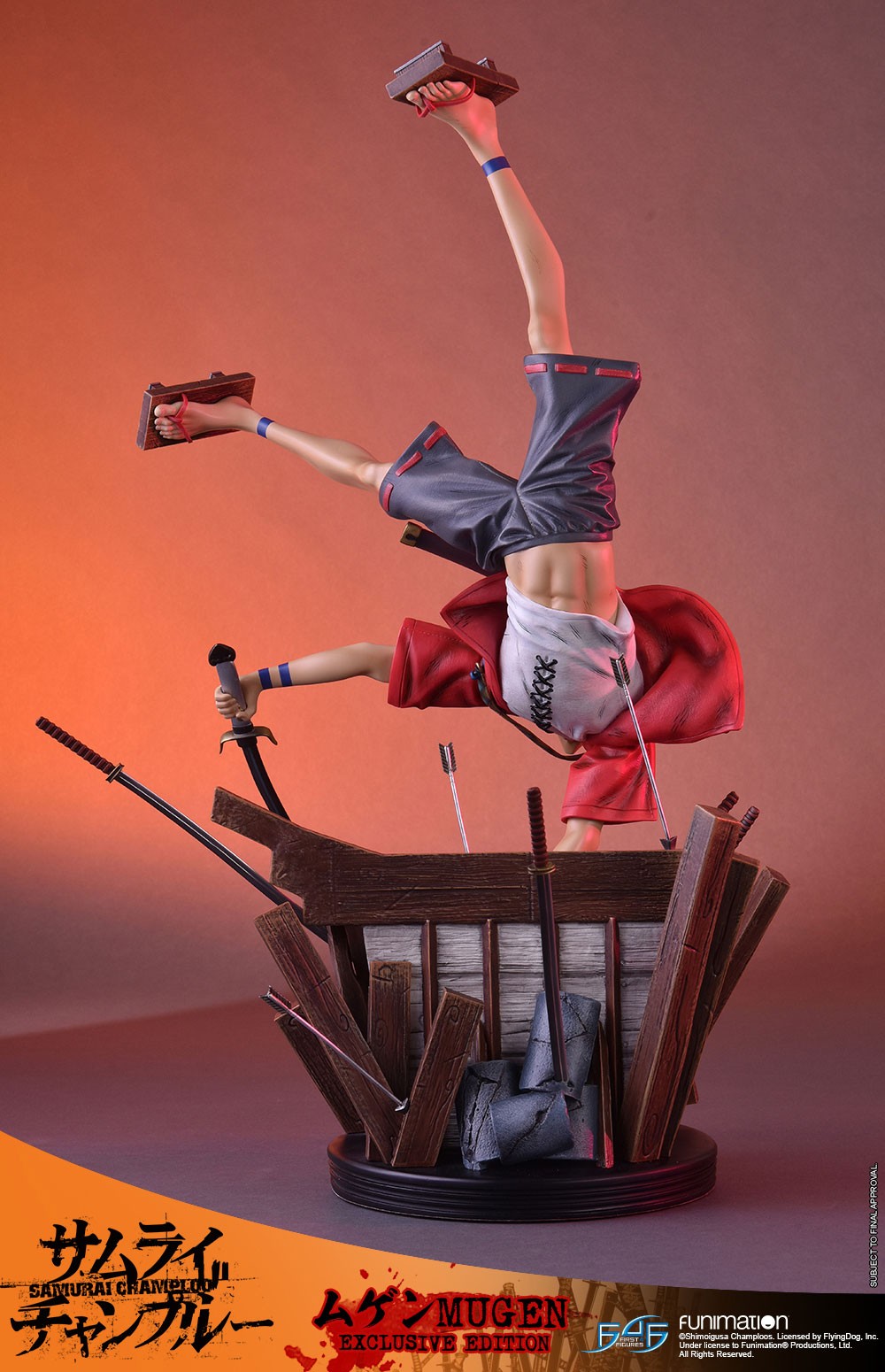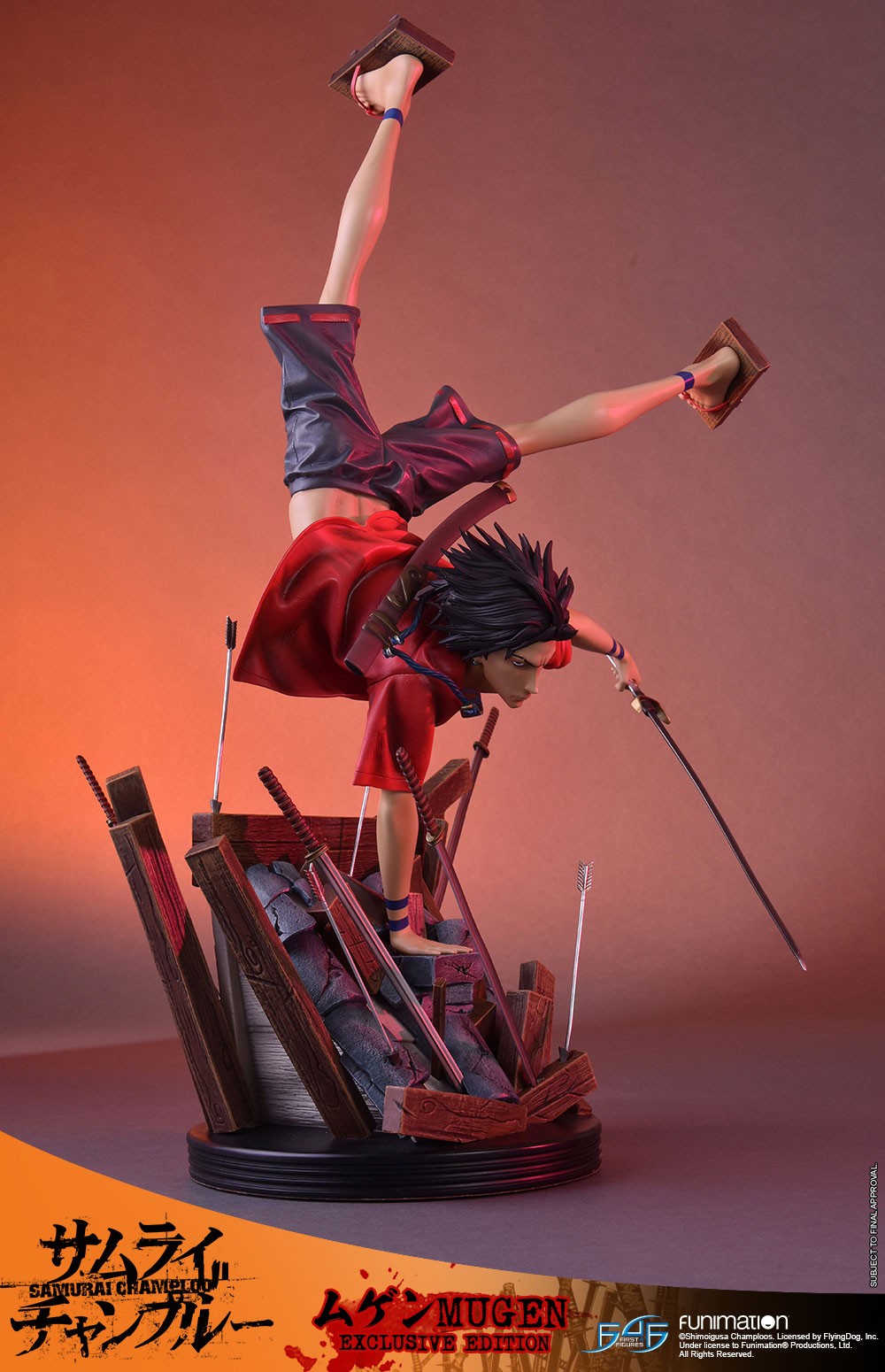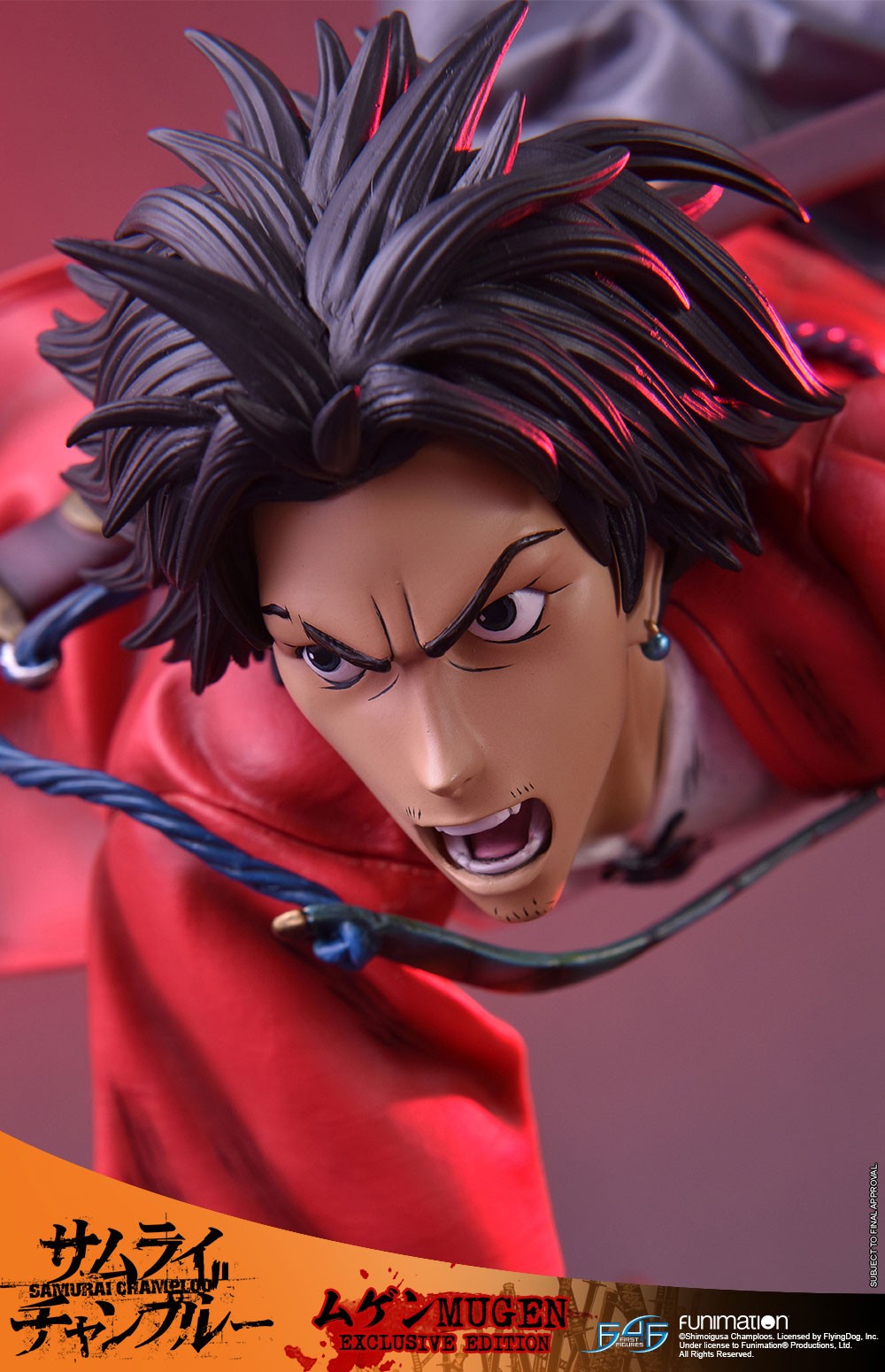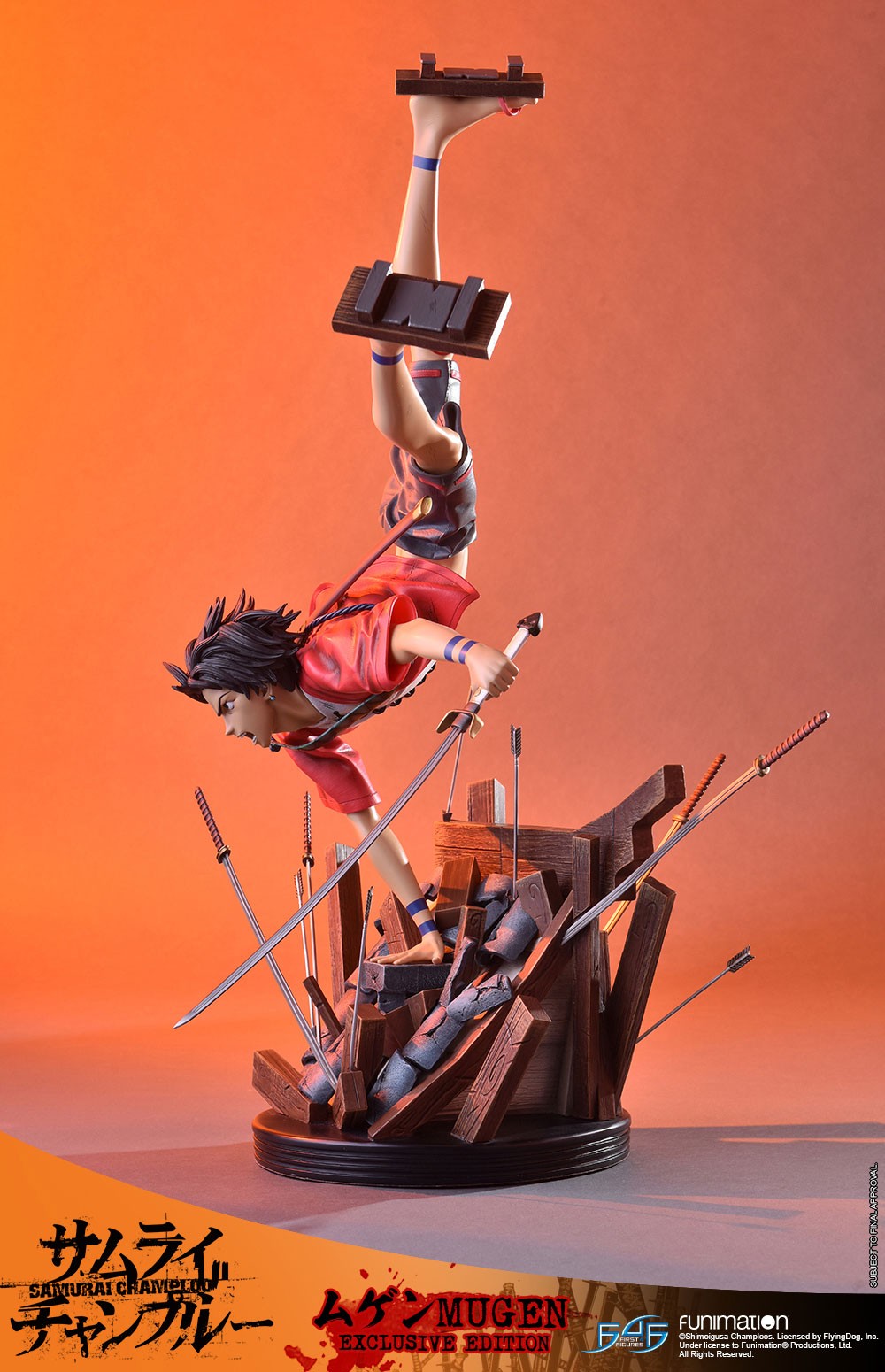 ---
Tutti gli oggetti  presentati in questa pagina sono: – First 4 Figures – Mugen (Samurai Champloo) – disponibili per ordini o preordini presso la Fumetteria Inchiostro & Tempera di Napoli.
________________________
Sito Web: http://www.inchiostroetempera.it
Blog: https://inkandtemp.wordpress.com/
Facebook: https://www.facebook.com/inchiostroetempera
Twitter: https://twitter.com/Inkandtemp
______________________________________________
Inchiostro & Tempera – II Trav. Via T. De Amicis # 39 A/B/C
(Metro Collinare Policlinico) – 80131 – Napoli – ITALIA – Tel. 081/1874 0762 –
---